R|A|P calendar
| | | |
| --- | --- | --- |
| POSTED: 10 Sep 17 12:00 | | |
Sory Sanlé featured on Newsnight
| | | |
| --- | --- | --- |
| POSTED: 10 May 17 12:00 | | |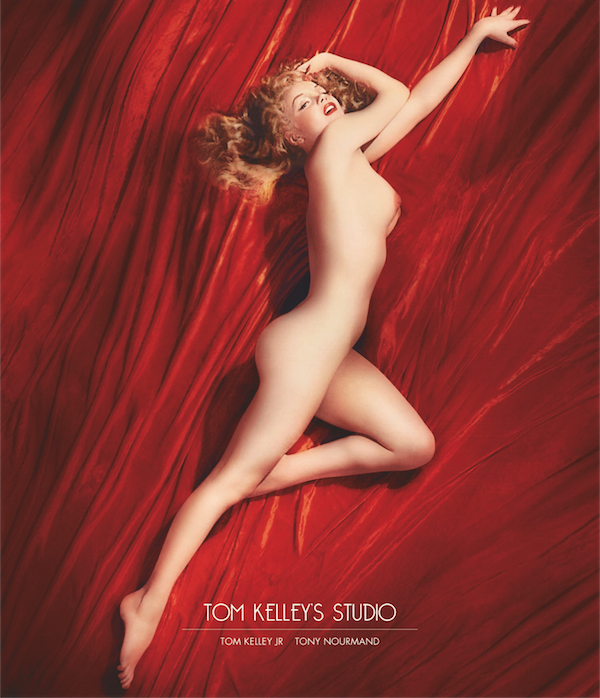 Events took longer to unfold in the years before the internet allowed instantaneous worldwide exposure of any image or misadventure. These nude photographs of Marilyn Monroe were taken by Tom Kelley on 27 May 1949, in his Hollywood studio; the model posing against a red satin cloth prepared by Tom's first wife, and assistant, Natalie. One portrait, titled 'A New Wrinkle', was Lithograph Company as a calendar shot for $250; a second, known as 'Golden Dreams', was supplied to John Baumgarth & Son, a calendar business in Melrose Park, Chicago, for $500.

When the session took place, Marilyn Monroe was merely another struggling actress in a town littered with such properties. She was short of cash, struggling to pay the rent, plumping up her résumé with her supporting roles in movies such as Dangerous Years and Ladies of the Chorus. She'd been hired and fired by Fox and Columbia; nobody pegged her as anything more than a budding starlet who would soon be superseded by younger models.

By the time that 'Golden Dreams' appeared on one of Baumgarth's calendars for 1951, and Marilyn's naked body was on display in auto lots and warehouses across America, her career had been revitalised. The Asphalt Jungle persuaded Hollywood that she could act, and the movie magazines quickly discovered that her image could add thousands to their circulation. Yet it was more than a year later, in early spring 1952, before the press awoke to the fact that 20th Century Fox's hottest new star had been exposed more fully than was considered decent for a young woman in the first flush of fame. Terrified that the story would break and then roar out of control, Fox's publicity department decided to stage-manage the revelation by giving journalist Aline Mosby exclusive access to the story. She sat down with Monroe one lunchtime, and together they concocted an explanation that would calm the potential outrage of the moral majority. It appeared in the Los Angeles Herald-Express, and quickly travelled around the world.

Leading gossip columnist Hedda Hopper duly recounted the most sanitised version of the tale. Marilyn, in this rendering, was on her uppers, and one night her car ran out of gas and she was stranded at the side of the road, praying for a Good Samaritan. He arrived in the shape of photographer Tom Kelley, who gave her some money and, for good measure, his business card, and promptly forgot about their encounter. Several months later, Marilyn – desperate to repay her debt – turned up at Kelley's door with five dollars in her hand. 'Tom knew the fiver was Marilyn's last,' Hedda wrote. 'He asked her to step inside. He asked her if she'd done any modelling. She said she'd done a little. Tom tried to think of something he could use her for right then, but nothing came to mind. So he lied. "Tell you what", he said. "A calendar company wants me to do some nudes. Are you interested?"' The presence of Tom's wife assured Marilyn of his good intentions, the photographs were taken, and only much later did Kelley find an outlet for them.

There was, it transpired, an element of truth behind this PR spin. Kelley's rendering of their first encounter, in one of the magazines which regularly featured his 'cheesecake' shots, was slightly more realistic: 'She was driving a friend's car to a rehearsal ... Anxious to get there in time, she smacked into another car on Sunset Boulevard in her excitement. I was driving down Sunset and seeing a few people gathered around the wreck, I stopped to see what was going on.' His newshound instincts aroused, his eye for an attractive woman infallible, he did indeed hand over some much-needed cash. But the tale of Monroe being anxious to pay him back was a convenient PR fiction, it seems. Instead, she was one of several models from the Blue Book agency who arrived to audition for an advertising shoot. It had been a year or more since the accident on Sunset, countless girls had passed through Tom's studio, and he failed to recognise the young woman to whom he had given his card. Marilyn recognised him, soon enough, but betrayed nothing until she had been selected for the job of promoting Pabst beer in a swimsuit while holding a beach ball.

Aware that he needed a calendar model, Kelley suggested that Marilyn might fit the bill. 'When I first asked her to do it, she turned me down', he recalled after her death. 'But after thinking it over for a few days' – and, no doubt, reviewing her financial situation – 'she came back and said, "I would like to do it". I think it was partially a favour – I had done her a favour once before – and she really did need the money.'

Monroe collected her model's fee; Kelley fulfilled his agreement with the calendar companies; and they issued Marilyn's picture for their 1951 edition, and again the following year. Then there was the publicity storm: Monroe's PR team rode it out expertly, encouraging their client to brush off the scandal as an amusement. 'What did you have on?', she was asked by a spectacularly unobservant journalist. 'The radio', she quipped (though Kelley remembered that it was actually Artie Shaw's classic rendition of 'Begin the Beguine'). And there was much more in the same vein.

Through 1952 and 1953, the 'nude Marilyn' calendar became an exclusive collector's item. Then a young entrepreneur named Hugh Hefner paid Baumgarth $500 for one-time publication of the 'Golden Dreams' photo, and printed it as the centrefold in the inaugural edition of a men's magazine named Playboy. Meanwhile, the Monroe calendar was printed and reprinted, year after year, to the point that Kelley estimated some eight million copies had been sold. His earnings? Nothing. Only long after his death was Tom Jr able to come to a financial agreement with Hefner, whereby the estate was recompensed for Playboy's regular revivals of this shot. Meanwhile, a photographer named Ed De Long duplicated the Kelley shot for Playboy with a second model, Arline Hunter; and another Kelley calendar shot, this time featuring Neva Gilbert, was supplied to the magazine by Baumgarth, once again earning Kelley nothing beyond his original fee.
Meanwhile, both 'Golden Dreams' and 'A New Wrinkle' continued to grace calendars for the rest of the decade. As a variation, some later issues appeared with an overlay, making it seem as if Marilyn was wearing a negligee or a yellow robe, which could then be lifted to reveal the uncovered body beneath.

Included here are not only those two memorable calendar shots, but other portraits from the same session. Tom Kelley originally shot twenty 8x10 inch portraits, before turning to his Rolleiflex for four further rolls. He presented the originals of the Rolleiflex shots to Marilyn as a present when she married baseball star Joe DiMaggio, who is known to have disapproved of his wife ever having posed in the nude. That perhaps explains why those pictures are now seriously damaged, having been stored with what some might call a deliberate lack of care in Monroe's home. And the larger portraits? The entire collection was stolen more than fifty years ago from Tom's office. Fortunately these pictures have survived, to document one of the most memorable photo sessions of the twentieth century – taken by a man who was credited by one of Monroe's biographers as 'the photographer who truly exposed Marilyn to the world'. 
 
| | | |
| --- | --- | --- |
| POSTED: 06 Jun 17 12:00 | | |
June 19: 
 

June 23
 
Daniel Nicoletta Author Talk & Book Signing
7pm
Bureau of General Services - Queer Division
208 West 13th Street, Room 210,
NYC, NY 10011
Click here for further info
| | | |
| --- | --- | --- |
| POSTED: 04 Sep 17 12:00 | | |
"The late, great jazz and portrait photographer Herman Leonard used to offer this advice to aspiring music photographers: "Shoot the hang." Meaning: Capture those backstage and dressing-room moments not when musicians are playing or posing for an audience, but when they are interacting with each other or even composing themselves, alone."

Jazz Times offer up a fantastic review of Jazz Festival: Jim Marshall, which is available to read here.
| | | |
| --- | --- | --- |
| POSTED: 27 Jul 17 07:28 | | |
"Odessey And Oracle occupies an exceptional place in the rock canon."

MOJO Magazine's extensive feature on "The Odessey: The Zombies in Words and Images" can be found in this month's issue. Read more here.
| | | |
| --- | --- | --- |
| POSTED: 03 Aug 17 12:00 | | |
.
| | | |
| --- | --- | --- |
| POSTED: 21 Nov 16 12:00 | | |
TOTAL EXCESS: Michael Zagaris - The Photo Brigade Podcast
Michael Joins Robert Caplin for a podcast to talk about his career documenting the greats in music as he toured with the Rolling Stones, The Who, kicked it with Jerry Garcia, Eric Clapton, Peter Frampton, David Bowie and dozens more!
The pair discuss his just released book "Total Excess", full of his music archives, and also discuss Michael's 40+ years as the team photographer for both the San Francisco 49ers and Oakland A's, and all the crazy stories in between.